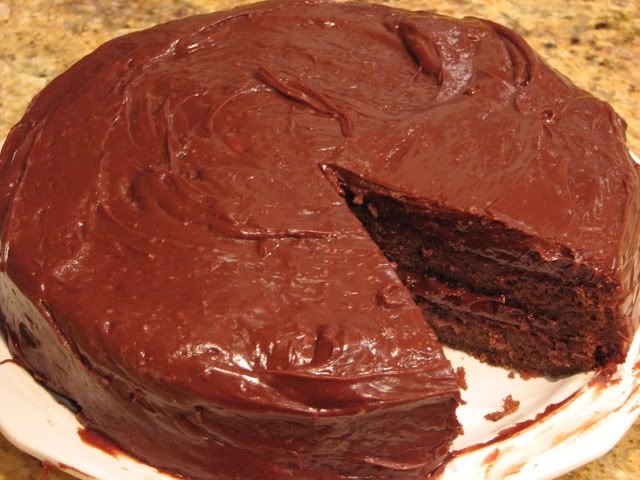 1) I made my love a chocolate cake and joyfully he did partake.
2) I'm reading
Gods Behaving Badly
. At first I didn't care much about the bad gods, but I stuck it out, and now I'm interested.
3) If I must STILL suffer from an occasional zit the approximate size and shape of a third eye, I feel well-qualified to write for teens.
4) Um …
5) Sigh.
ETA: If anyone gets Sunset magazine, this cake is the "Chocolate Sour Cream Cake" in the February issue. :-)
Current Mood:

full