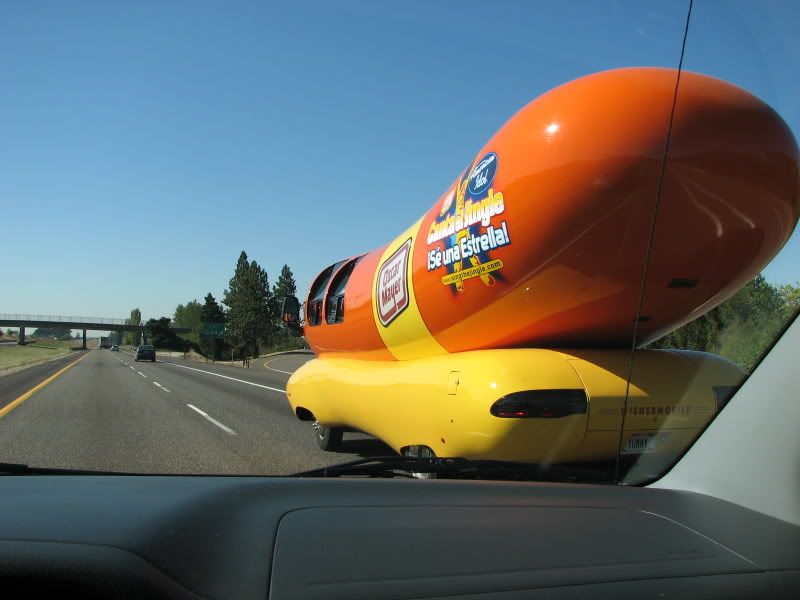 Now you know it's going to be a good trip when you sight the Wiener Mobile at the start!

(The license plate says "YUMMY.")


Every Oregonian should visit Crater Lake at least once. And anyone else who can manage it, too! It's soooo beautiful. It's the deepest lake in the United States, and the seventh deepest in the world.

My photos can't do it justice, so try to imagine it even more cobalt blue: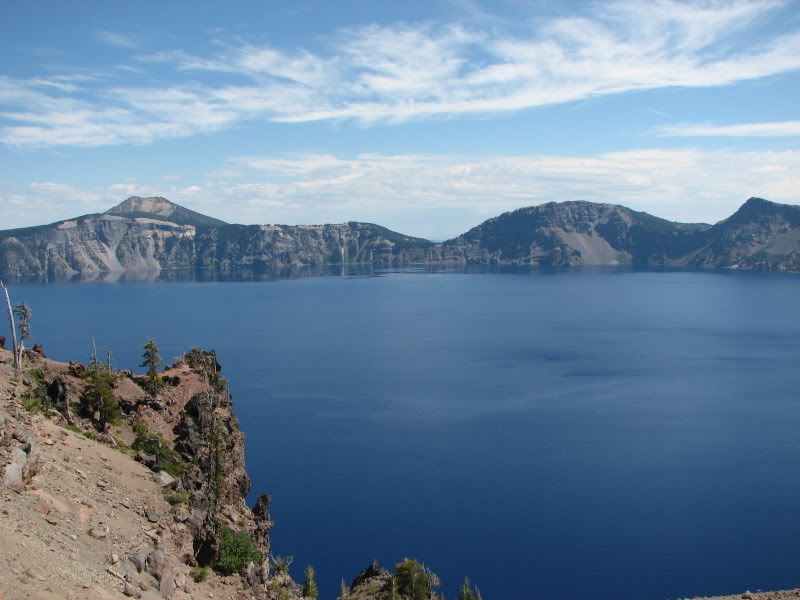 These two photos make a panoramic view ... but I don't know how to stitch them together, so you'll have to use your imagination again.

We spent a couple of days here ... very beautiful and restful. For the most part.

I had a cold, which diminished my outdoorsy spirit. But I did get up early enough to see the sun rise over the lake Thursday morning. Gorgeous. Then I retired to my room and wrote, while DH and son went fishing nearby, at Diamond Lake. We all had a wonderful time! I got more writing done than I have in weeks.

The old lodge where we stayed had no phones or TVs. Yay! Our family was forced to speak to each other, read, and enjoy NATURE.

Thursday night there was a series of thunder storms lighting up the sky. DH and son just stood at the window watching for at least half an hour. Nature's TV!

The thunder storms knocked out the power in the middle of the night - which meant fire alarms going off when the power went out (11:30) and again when it came back on (4:30). And somewhere in the middle of that, my son lost the hot dog he'd had for dinner.

Repeatedly.

He's fine now. We still don't know if it was altitude sickness or a bad wiener.

Happy Labor Day, everyone. I'm hoping to do some more writing before it's back-to-work and -school.