Pssst.

Don't tell
lisa_schroeder, but I went back inside Powell's after we said goodbye and headed to our cars.

:-D

I knew I had a little time left on my meter, and I wanted to browse a bit longer, especially the "sale" tables.

And the literature section.

And maybe back to YA.

All right, and Middle Readers, too!

But I don't have to explain this behavior to you guys. It's a bookstore! Nectar and ambrosia! Diamonds in dust jackets!

Here's what I ended up with:




Two old Zilpha Keatley Snyder books – THE TRUTH ABOUT STONE HOLLOW and THE VELVET ROOM. (Pure nostalgia. I was looking for THE CHANGELING, but they didn't have it. I almost bought some old Nancy Drews, too.)

A COUNTESS BELOW STAIRS, by Eva Ibbotson. (Someone recommended this on the blue boards recently, for people who enjoyed I CAPTURE THE CASTLE. I found it in the YA section, looking very contemporary with its fragmented-face-style cover. It was published in 1981, however.)

SANCTUARY, by William Faulkner. I've never read it, and
melissa_writing listed it recently as one of her favorite books. I'm a THE SOUND AND THE FURY fan from way back, so I'm excited to read this one.

FINGERSMITH and TIPPING THE VELVET, by Sarah Waters. (Been meaning to read these for awhile, after hearing them praised by
literaticat,
rusalkatrix and
fabulousfrock.

VANISHING ACTS, by Jodi Picoult. (New author crush.)

But do you know what I'm going to read first?

I didn't get it at Powell's.

And!!!!!

To my utter shock, I am listed in the acknowledgments!!!!!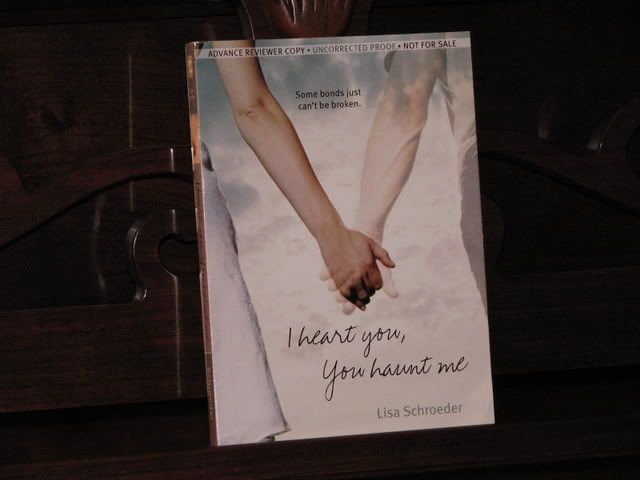 I can't wait.

I'm signing off right now to go read it.