So here are the Friday Ten:

1) Lunch with
newport2newport,
lorrainemt, and the real Lisa,
lisa_schroeder! They are all lovely and interesting and wise. It's wonderful to be able to slip into a verbal shorthand with other writers … there's no need to explain what queries or MGs are, and they understand falling in love with your characters, or confronting painful scenes on the page. Much as my friends ands family love me, and support my writing habit, often I don't share the nuts and bolts of my process, for fear of seeing that glazed-eyeball look.

2) I've almost finished revising my previous YA. This is the one I was subbing a couple of years ago, and shelved after a few rejections. It was gratifying to discover that I still care about the characters, and still want to tell their story. As I got near the end of the book, I found myself so engrossed I was forgetting to edit. Ah … the Zone. The book still seems a bit long. I've made a list of the action in each chapter, trying to pinpoint what can be cut. It's not finished going through my new crit group, either, so I'm sure their comments will inspire more tinkering.

3) Paranoid Park, by Blake Nelson. A short but intense boy book. The writer is from Portland (although he lives in New York now), and he writes very atmospherically of our damp corner of the country.

4) The Murder of Bindy Mackenzie, by Jaclyn Moriarty. Quite the opposite of Paranoid Park, this book is long and layered. Bindy is simultaneously brilliant and dense. We spend the first two-thirds of the book discovering what makes her tick. Then there's a thrilling development that had me glued to the last third of the book.

5) Guess who had to copy Hank Green, of John Green and Brotherhood 2.0 fame, by purchasing floating bookshelves? I saw them on one of their vlogs (I think it was Hank's) a few weeks ago, and thought, "I must have those." I needed new bookshelves, anyway. You know … the old "not-enough-places-to-put-all-my-books" situation. I'm attaching a photo of the MG/YA section of my shelves, along with close-ups of the cutest bookends ever: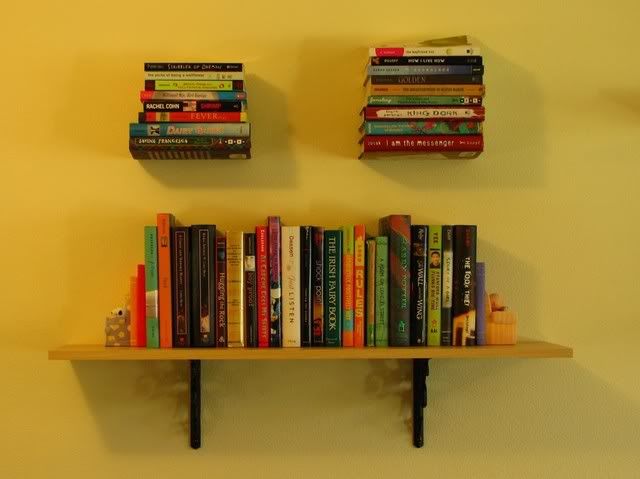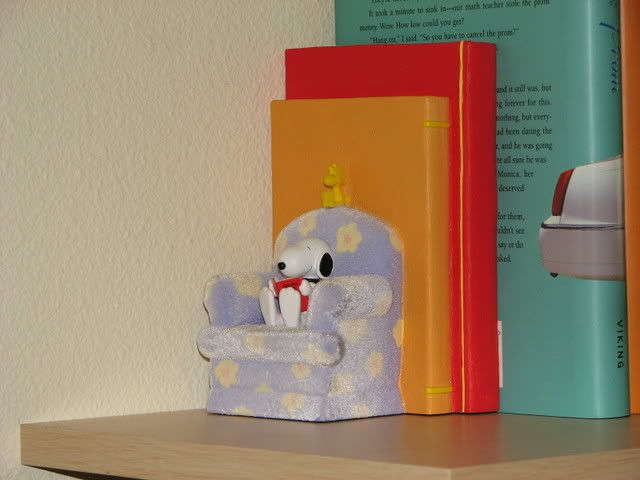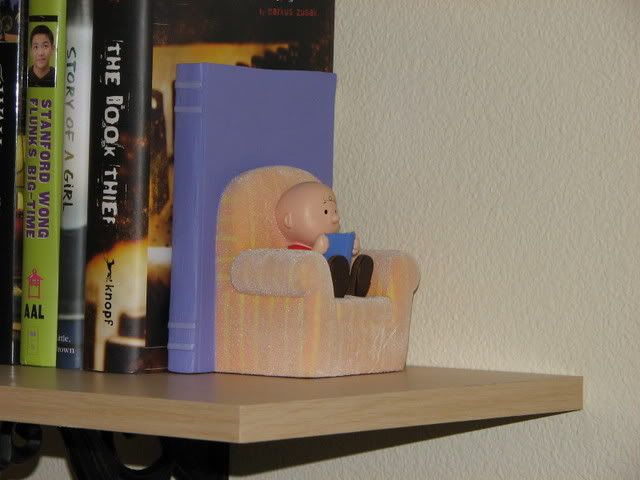 You know what else?

I don't have ten things.

Thus I give you the Friday Five.

Have a great weekend, everyone!