First of all, thanks to everyone for the nice wishes on yesterday's post. I showed my ARC around my office like a proud mama showing off her baby, then I packed it up in a bubble envelope, and mailed it out into the world. The first copy is going to visit various Debs around the country, who will read it and write comments in it, then mail it back to me. I can't wait to see it again, battered and travel-worn, but full of Debsy goodness.
Thanks also to everyone who either participated in
BAM
, or watched patiently from the sidelines throughout May.
I enlisted my husband and son's help in pulling names of winners out of a hat. (Er,
bowl.
)
Congratulations to the three winners, and I will be contacting you ASAP to arrange delivery of your prizes!
Decide if you want the little yellow guy or the little blue guy of
these two keychains.
ART: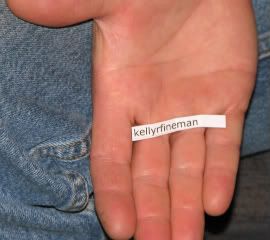 (Kelly Fineman)
OUTINGS: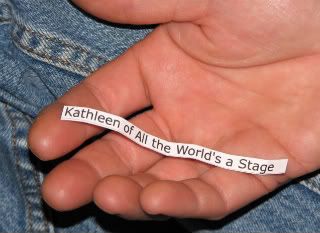 (Kathleen of All the World's a Stage)
PEOPLE: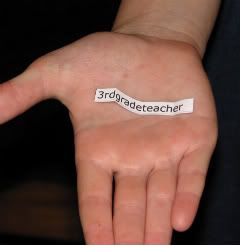 (3rd grade teacher)
Oh, and I almost forgot that I was giving away one of my ARCs, so I had to go to an online random number generator, because I had already thrown away the paper nametags. (I don't have enough ARCs to give one to each winner – I'm sorry!) The winner of an ARC of FLASH BURNOUT is ... Kelly Fineman! Hope you like it, Kelly.