Today on National Dog Day, I'm glad to have these hair farmers in my life.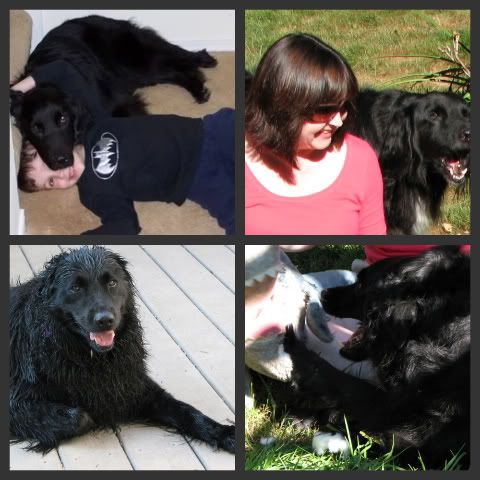 Clockwise from upper left:
Pepper resting on kid (several years ago); Pepper barking happily at DeeJay, "Give me that shark toy!!" (he loves the game of keep-away); DeeJay menacing the shark toy; DeeJay on a summer day, post-bath.


One of my favorite bloggers,
jamarattigan posted a fabulous entry today full of authors and their dog-friends. Be sure and check it out here.