It was a hot weekend, so all outdoor fun was enjoyed early in the day.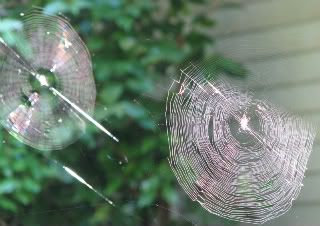 Every time I went outside, it seemed, I had to beware of webs. There was much flailing in the early mornings.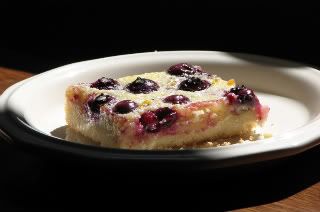 Before it got too hot Sunday, I made Lemon Blueberry Squares. Mmmm. When I was cutting them up, my knife popped a few of the berries and they decorated my clothes quite purpily.


Saturday morning we went to Alpenrose Dairy to watch some of the Girls' Softball World Series. I cheered for Burbank, CA (I lived there for several years).

Yesterday my son and I rode our bikes around the neighborhood – that was nice, since I don't think I've been on Big Blue with the Fat Frank tires all year. First it was the rainpocalypse - I don't like riding in the rain. Then I was either busy, traveling, or sick. So it felt nice to pedal and ring my little bell at slow cats.

I've been reading lots of great books - reviews to come!

And I was honored to find that the author of one of my very FAVORITE upcoming books - Stephanie Perkins - ANNA AND THE FRENCH KISS - devoted an entire blog post to me yesterday on her charming blog! You can find it here.

Okay, gotta run to work!