The month of May was one of the wettest months on record for Oregon.

And the first four days of June?

I wore my boots to work every day. Not as a fashion statement … to keep my feet dry. The rainfall during those first four days has already exceeded the average amount we get during the entire month of June.

And?

We're supposed to get another storm tomorrow. *cries*

I feel like I'm in a dystopian novel … maybe one written by Susan Beth Pfeffer:

It wouldn't stop raining.

Crops were unable to set flowers, and thus unable to produce fruit.

Corn seed refused to germinate.

Vegetables wilted from too many water.

Blankets and canned food were all that stood between humanity and destruction.


But today was warm and sunny!

Please excuse me if I repeat that loudly, with lots of exclamatory punctuation:

TODAY WAS WARM AND SUNNY!!!!!!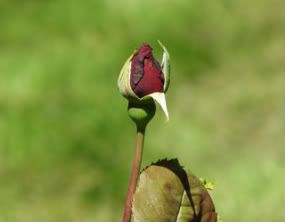 Portland is the City of Roses. Usually by this time of year, our roses are bursting with blooms. Instead, most look like this.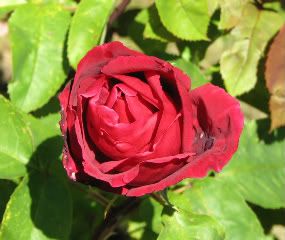 I snapped this photo of one of my Chrysler Imperial blooms at noon today … gratefully soaking up the sun.


Here's that same bloom (I think) by late afternoon … practically rolling around in the sun … lavishly fanning out its petals … Or maybe I'm projecting.

Enjoy the sun, little doomed bloom.