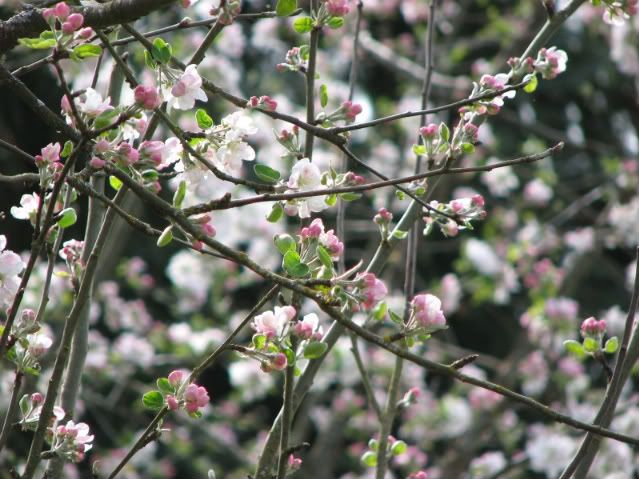 Apple blossoms with a backdrop of apple blossoms.
Gorgeous weekend here! I expect to hear screams of protest from my weeding/raking/digging muscles tomorrow.
I didn't do much writing, but my current manuscript was never far from my thoughts. I've reached the point in the revision process where I have to go back to places marked, "Fix this" or "Insert [whatever]."
My main character is a new kid at the high school in the FLASH BURNOUT universe. During the course of his first day he meets Blake. I first set the scene in photo class, then found myself reluctant to travel that familiar terrain. I guess I'm all written out on the subject of photography.
So now they meet in English class. I'm trying to decide which book or play the class will be reading first. Want to weigh in?
It's an 11th grade Honors English class.
What book or play should my fictional class read first?
A Midsummer Night's Dream
something else (list in comments)
Current Mood:

exhausted