I'm not gonna lie: yesterday was pretty sweet.

But since I'm still mostly incoherent with emotion, I'm going to use simple words and images to describe the day. (Warning: heavy exclamation point usage ahead.)

FLASH BURNOUT won the 2010 William C. Morris YA Debut Award. See the gold sticker on there?





I get a gold sticker!!!


For a complete list of the American Library Association award winners and honor books – including Portland's own Carmen T. Bernier-Grand, whose book Diego, Bigger Than Life – won a Pura Belpre Award!! – go
here.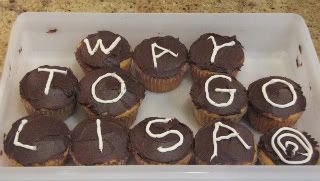 BFF and Cupcake Queen
lisa_schroeder apparently dropped everything to bake these and bring them to my house!!!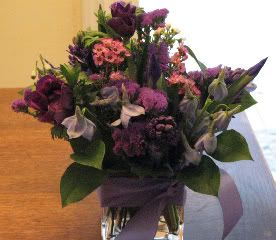 My favorite publisher – Houghton Mifflin Harcourt – sent me these!!!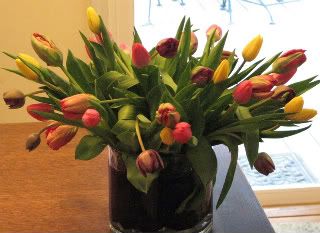 My superstar agent – Jennifer Laughran – sent me these!!!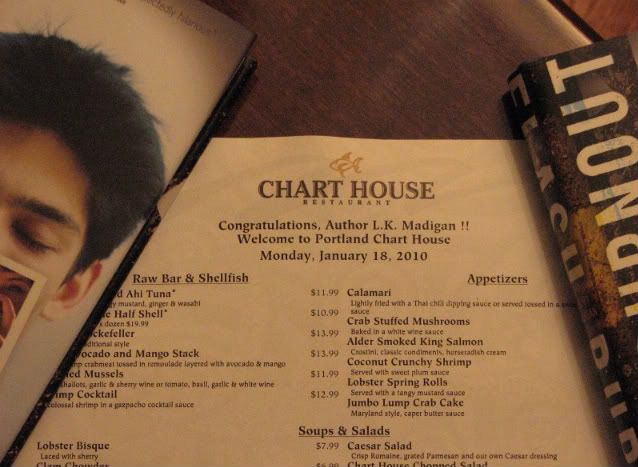 After a long day of listening to me say, "Hey! Guess what!? My book won the Morris Award!!" my husband and son accompanied me to a celebratory dinner at The Charthouse.

Oh man, is it 6:30 already? I have to get ready for work!

A couple of last thoughts: when the book's title was announced as the winner … people cheered.

(Chills/joy/tears)

At the awards ceremony last night in Boston, when they played my "Thank you for the nomination" video – which kind of stood in for an acceptance speech – people laughed in all the right places. (I'm so glad someone recorded the event and posted it online!!)

(Happy sigh.)

I will find out if I have permission to post that video here. It's specific to the lovely librarians, but my one friend who, as I mentioned, actually likes to read all my interviews - hi, Anastasia! One of these days you're going to log in and leave a comment and I'm going to faint from shock! - would really like to see it.