Please excuse the quality of the camera-phone photos … but I think they capture the gorgeousness of this day.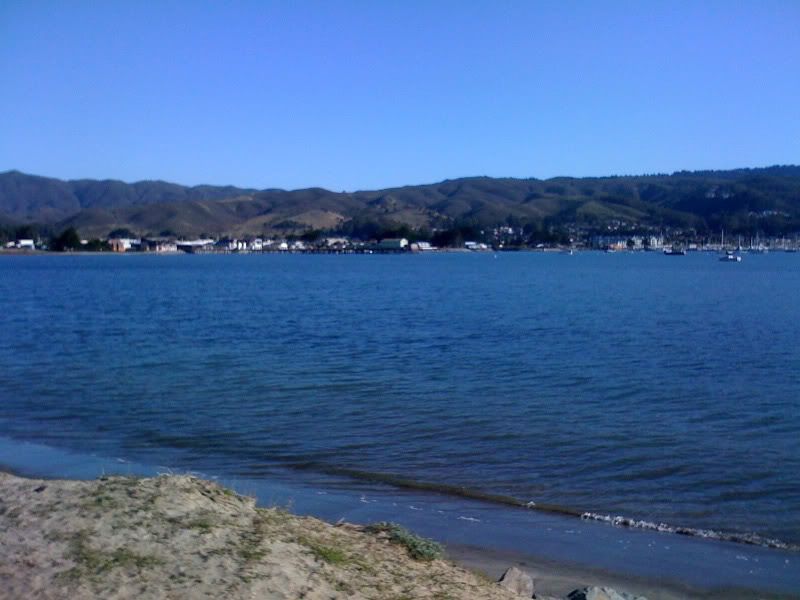 Pillar Point Harbor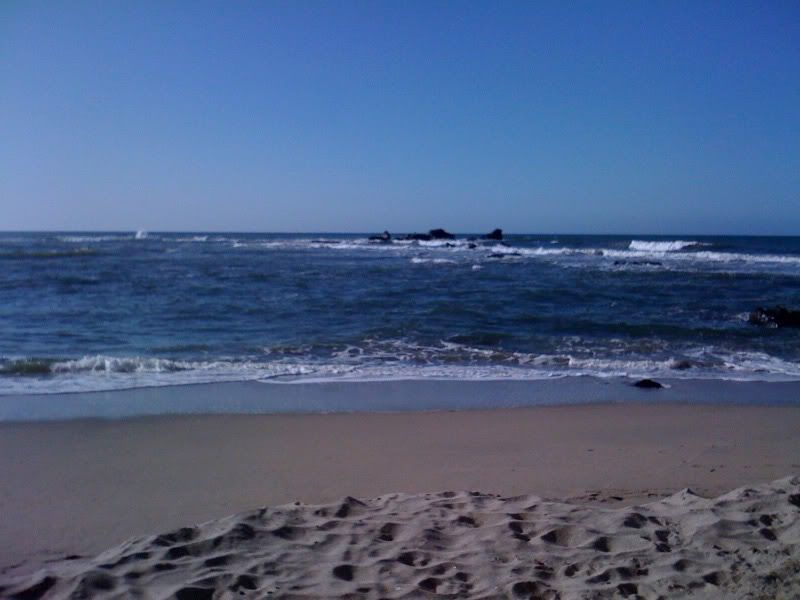 I walked to the beach at Mavericks.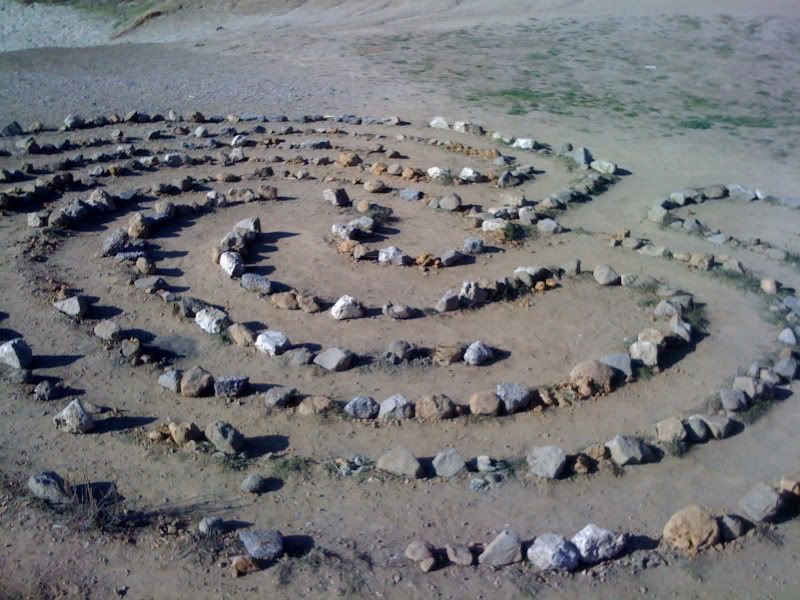 Then I walked the mandala on my way back to the car.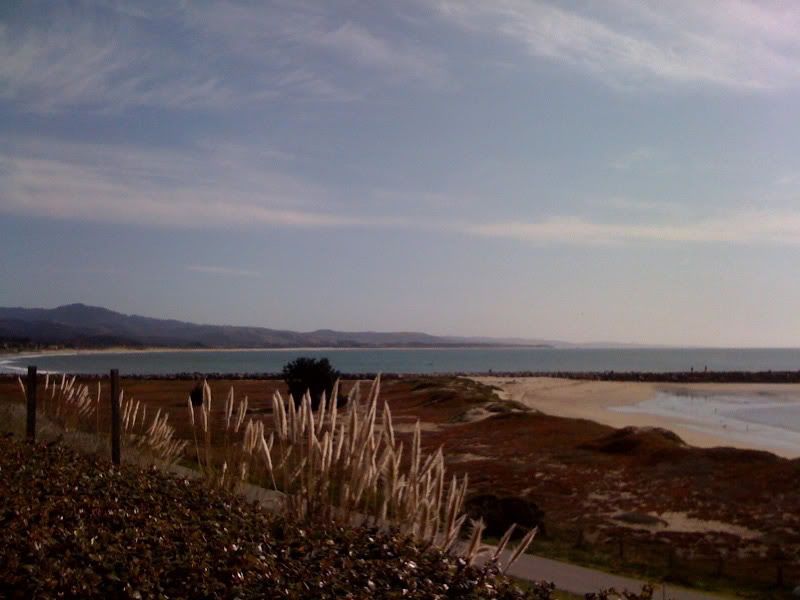 Half Moon Bay looked especially green today.
I had salmon and chips for lunch, then I wandered down Main Street, battling the impulse to buy several unnecessary-but-cute items. I did succumb to the lure of pumpkin mousse cake.
Now back in my room relaxing. I brought a skirt to wear to Not Your Mother's Book Club this evening … but I wonder if I could get away with jeans? A skirt says, "It's not every day I am invited to appear on a panel of five YA authors at a premier West Coast independent bookstore. I will acknowledge this honor by dressing up a little." But jeans say, "We're comfortable and cute. She writes for teens, not insurance adjusters!"
The wonderful secret about the northern California coast is that sometimes the best weather is in the fall.
Current Mood:

relaxed