Excerpt from FLASH BURNOUT, Chapter Two:

The next photo is a close-up of a gray stone birdbath with a flock of tiny grayish-brown birds splashing around in it. [The] contrast is a blue jay, mid-flight, swooping down to the birdbath. [Marissa] must have been sitting there forever waiting for that shot. "What are those – sparrows? No, they're too little."

"Bushtits."

"Bush-scuse me?"

[Marissa] giggles. "That's what they're called."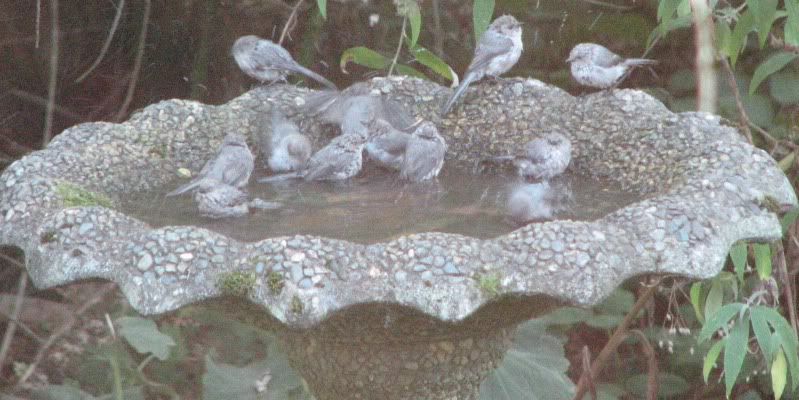 I took this photo just a few weeks ago. In real life, I'm not sure Marissa ever could have captured those quick, skittish little bits of fluff in mid-flight. By the time a blue jay lumbered its bulk to the birdbath, they would have been long gone. (Sorry for the poor quality - I shot this from inside the house.)

Last reminder for photo contest entries! The deadline is midnight, October 19. Details can be found here.