Author Milestone: First Speech!
Okay, it was only five minutes long, but I don't usually ... or, well,
ever
do public speaking in my normal life, so I was a little nervous.
But the audience was BOOKSELLERS, so of course they were kind and wonderful. They laughed in all the right places, and said SUCH NICE THINGS when I got to talk to them. I am
very thankful
to Pacific Northwest Booksellers, for making me feel like I did a good job!
I was part of a "Celebration of Authors" at the PNBA fall trade show.
Nine other authors
and I - invited because our books are considered ripe for "hand-selling" - gave short speeches while the attendees ate lunch, then we signed copies of our books or ARCs. My publisher sent hardcovers early for the event!!
Here are the fabulous booksellers - they were kind enough to let me take their photo to commemorate my First Official Author Event: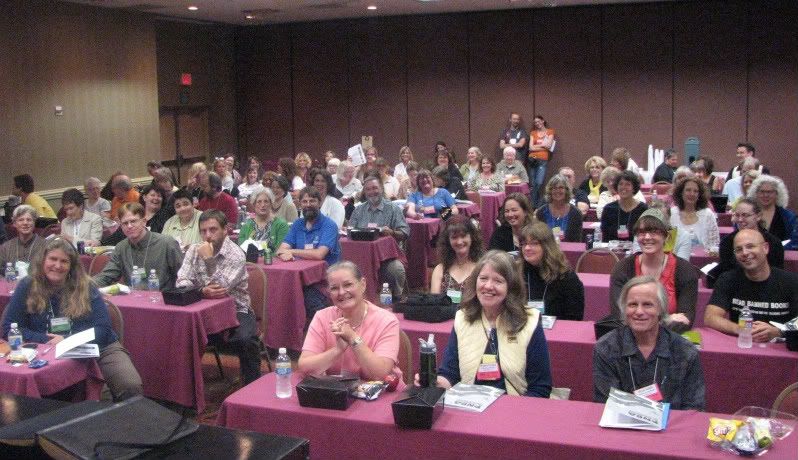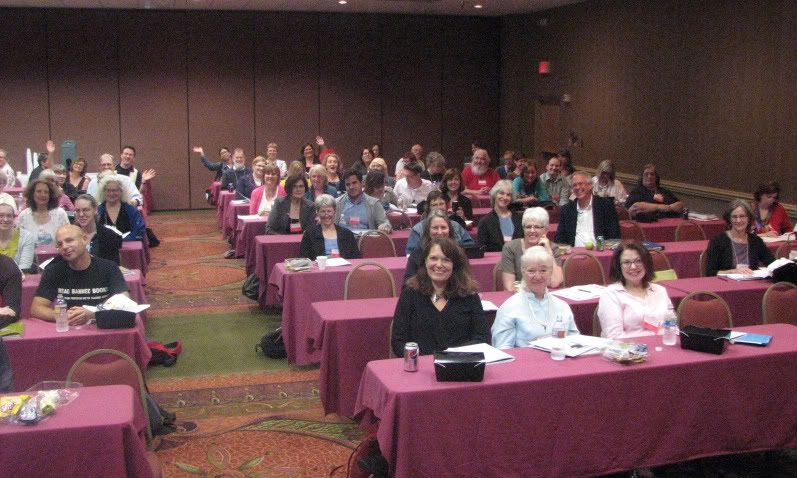 It was wonderful to meet the other authors, too. Only one was a YA author - Mary Jane Beaufrand, whose book,
THE RIVER
comes out in February 2010. It sounds really good! We were signing at the same time, so neither one of us got a copy of the other's book (we both ran out).
Now that I've survived my first Author Speech, I hope the rest will be easier.
:-)
Current Mood:

relieved