More BAM (Blogging Alternatives in May)! If you don't know what I'm talking about, go here.

Hoisted self from chair to meet RL friends for breakfast at Industrial Cafe in NW Portland.

Rumor has it they make the best biscuits and gravy in town.

You know what?

They do.

So today earns me points in the PEOPLE category of BAM ... and I may even make some ART, too.

ART post coming soon!

But it's a beautiful sunny day here, and I have a weird desire to go sit outside and ... read.

Not pull weeds or attempt to "work on" the yard. Just luxuriate in a good book. (I'm reading a friend's MS, and also Sarah Cross's DULL BOY. Love both!)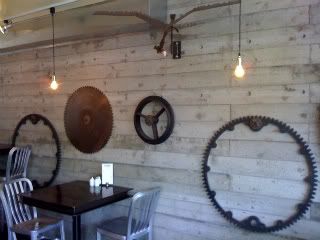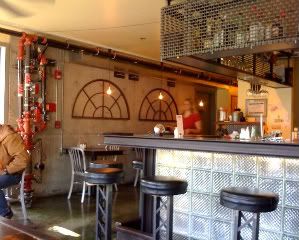 Biscuits and gravy below the cut, so people who are averse to sausage don't have to see it on their friends-page over and over. And let's be honest: biscuits and gravy - while delicious! - is not the prettiest of foods.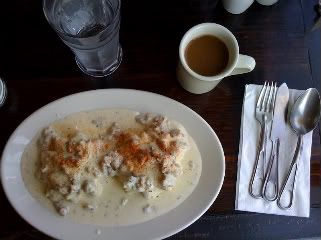 Edited to add:

Holy crap! Went outside to read peacefully.
Neighbor fired up weed whacker.
*heartshock*

Edited to add part 2:

OMG!
Now two boys playing Guitar Hero in next room.
Universe does not want me to quietly read.