Remember this entry?

Below the cut are photos of that same branch after it leafed out (leaved?), and those weird snaky shoots as they look now. Maybe someone knows what they are – the plants with the pretty little white bells?

To round out the Friday Five, I also included a photo of my angel birdbath and a blue columbine.

Have a floriferous weekend, all!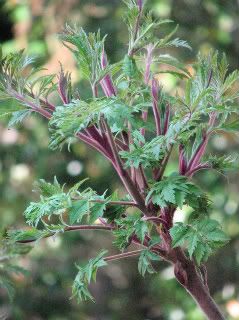 Staghorn sumac.