(Points for identifying the mis-quoted song.)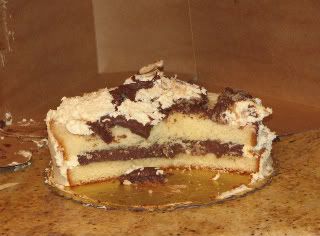 I had a challenging day.

I was challenged by depth perception.

To celebrate another year of life on Earth, I went downtown to have a massage (at Dosha – ask for Tracy) – using a gift certificate from my boss. (Thanks, Boss!) The salon is in a nice hotel called the Hotel Monaco. (Lots of cool chaise longues in the lobby, perfect for lounging, although I wish we could just spell it lounge instead of longue, already.)

I have successfully navigated the tight exit of the Hotel Monaco underground parking before, my agent as my witness.

This time, as I got in my Momivan, the valet said, "That turn is pretty tight there, want me to pull it out for you?"

"I've got it," I said.

I drove forward, steering confidently. Then I scraped my right bumper, said a bad word, reversed, and drove out of the Lilliputian exit. I imagine the valet enjoyed the echo of my 'I've got it' while he watched the spectacle.

The rest of the day was nice. I planted lots of flowers, then my husband and son made me dinner. We had cake for dessert – it was so pretty, with tiny real flowers on the top border. I carefully moved the cake off the table so the dogs wouldn't be tempted to get it … losing my grip just as I reached the counter.

It's still edible. My husband flipped it back over while I laughed and screamed, gently replacing the frosting … all the tiny flowers now buried.