1) Look!





A Lisa, a Lisa, and a legend!


I went to
lisa_schroeder's book signing Saturday – it was so fun to meet
dampscribbler in person there!

I had Lisa sign a copy of her book for a teen reader friend. And look what else I found?
lisayee's new YA novel is out – I can't wait! I loved her funny middle grade novels … I can hardly wait to see what she does with YA.

And the third book? It looks like one of the legendary Carolyn Keene's Nancy Drew mysteries, doesn't it?

Wrong.

Even better: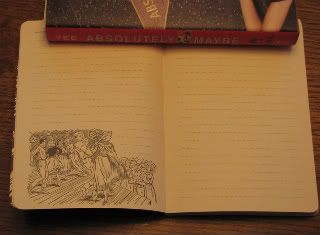 2) It's a journal!

I needed a new journal for my current WIP – I've been using one Moleskine for two different projects – and once I saw this awesome Nancy Drew journal, I had to have it. Now I will have a dedicated Boy Book # 2 journal.


3) Do you guys ever watch the Food Network?

Believe it or not, it hasn't been on my radar till lately. I'm just not that into cooking. I'm proficient at it … but it doesn't light up my circuits.

But my friend Laureen?

She is a FANTASTIC cook! She's a paralegal, but for the past few years, she's been entering (and frequently winning!) lots of recipe contests. Did you know there's such a thing as competitive cooking?

And next week she's one of the contestants on the Ultimate Recipe Challenge!


January 25. Set your DVR!


But before that … you know the best thing about this week? The thing that will make me happy for at least the next four years?

4) This guy is going to be my President: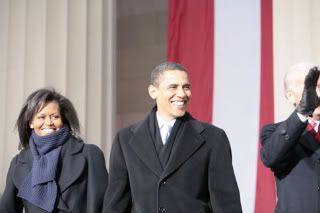 And his lovely wife is going to be a gracious, brilliant First Lady.

And his two little girls are going to be adorable First Children, and I'm sure their dog will be the perfect First Dog.

Happy sigh.


5) # 4 is so big I think it counts for # 5, too.

Have a wonderful week, everyone!