I know for those of you who live in traditionally wintry places, Portlanders' fascination with our ARCTIC BLAST 08 is amusing … but truly, this kind of weather doesn't happen here often. Some winters we don't get any snow at all, and even when we do most of our snow melts within a day or two.

A week ago today, when we got our first ARCTIC BLAST (1), we rushed out to enjoy sledding and tromping through snow.

Yesterday's ARCTIC BLAST (2) poured down a foot of dry snow, which was frosted overnight with a layer of ice. So walking sounds like this: crack-punch … crack-punch … crack-punch.

I took my dogs out for a brief walk. (They didn't really like the crack-punching effect.)

Did we let this stop us?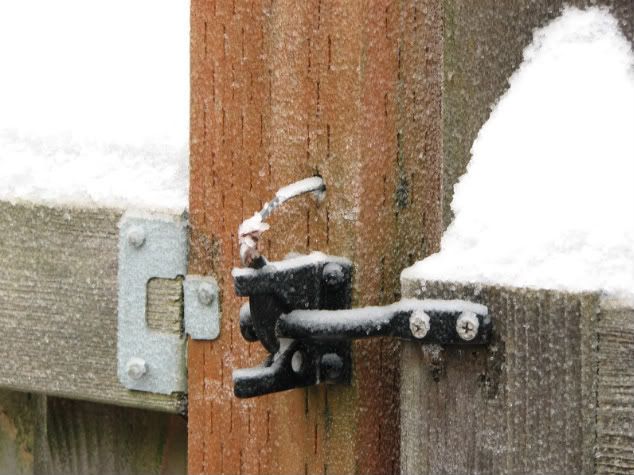 Heck no!
So fantastical.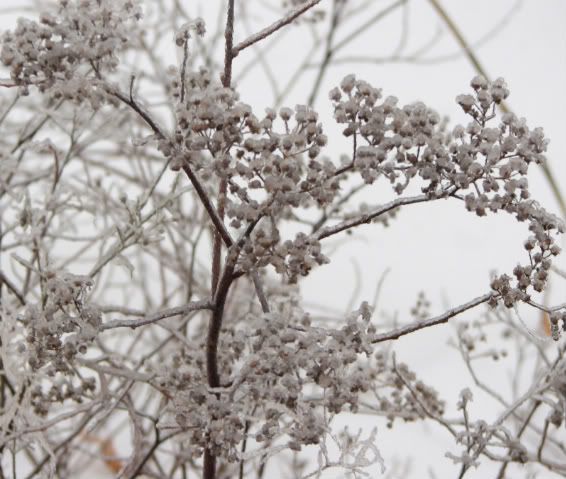 Seedheads.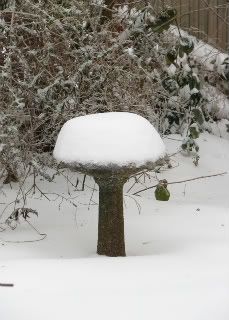 Bird bath, post-ARCTIC BLAST (2).
Ferns in spring.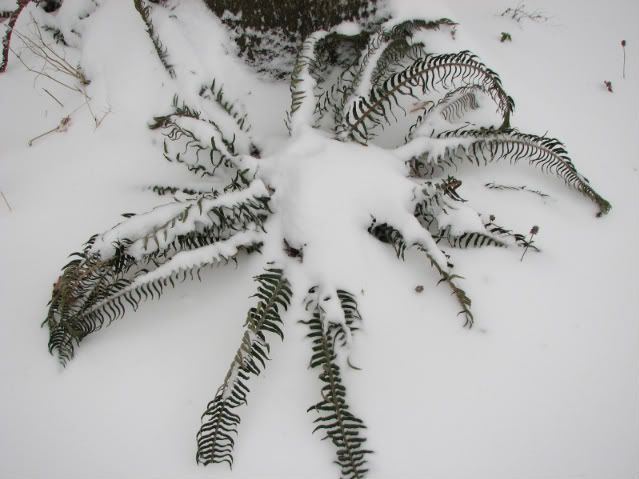 Ferns in winter. I love how sprawly they look!
Butterfly bush in summer.
Butterfly bush in winter.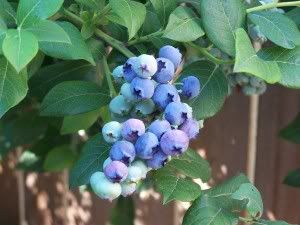 Blueberries in summer.
Blueberries in winter.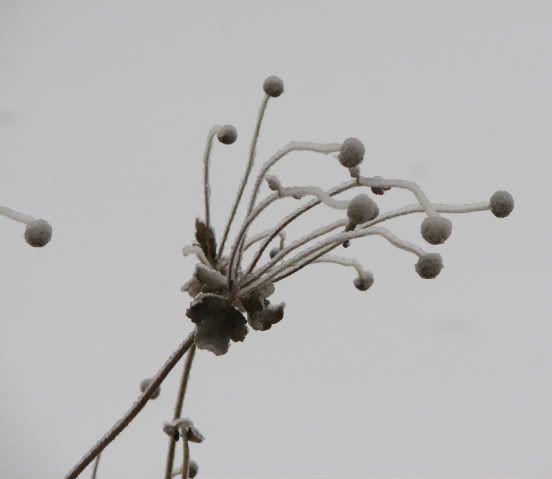 Anemone in winter.
I couldn't find a photo of my gooseneck loosestrife in summer on my computer, so I got this off the Internet to give you an idea how they look.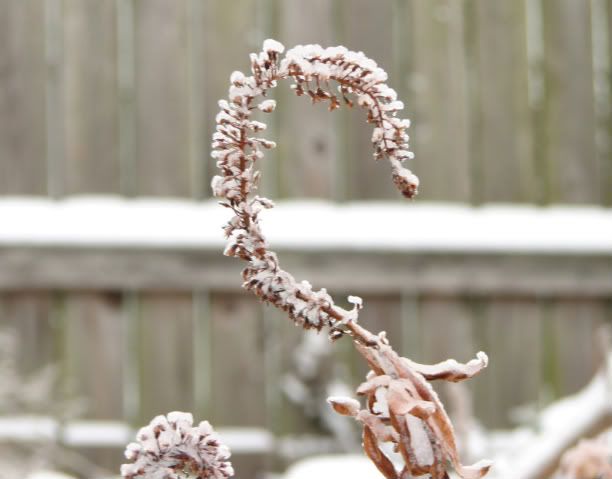 Gooseneck in winter.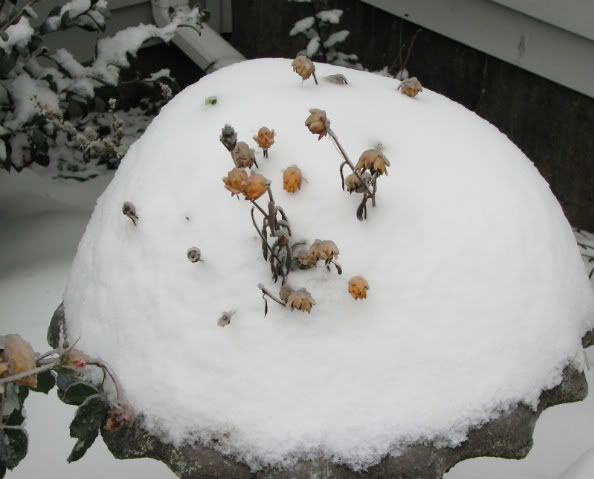 Stalwart flowers.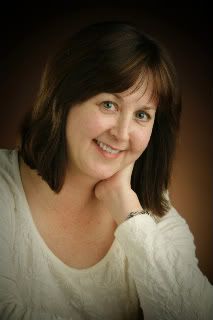 Me, in temperature-controlled room, re-touched and de-freckled by Photoshop.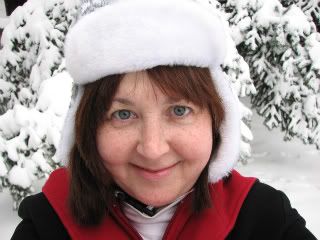 Makeup-less me in winter.