We went to a nice restaurant for dinner – just the three of us – and had cake at home.

The three of you?

Yes, we took our son, because he's definitely the best thing that ever happened to us during our twenty years of wedded bliss. (BLISS, I tell you!)

Not very romantic? Eh. We like him.

And Neil and I have a getaway weekend planned at the beach about six weeks from now.

I wore my diamond necklace that Neil unknowingly got for me one Valentine's Day.

The restaurant made us feel special:





And the rest was cake!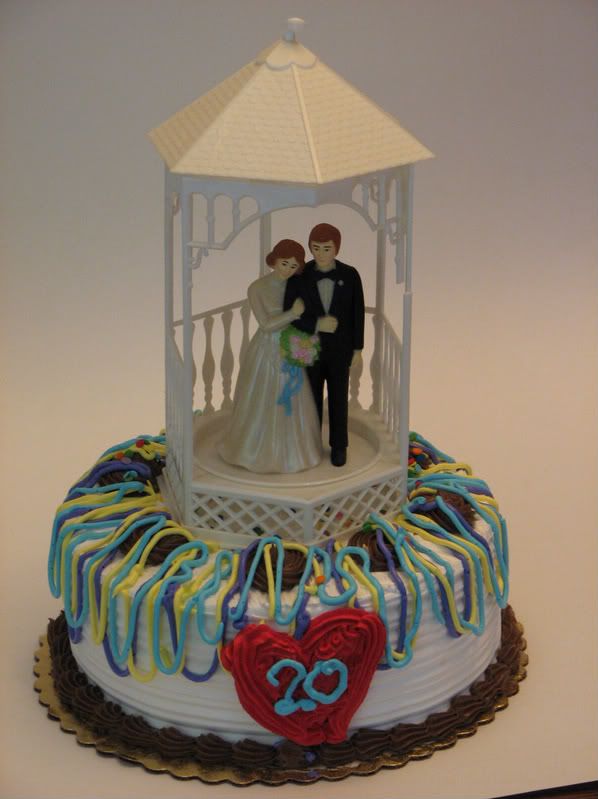 Yep, that's our original cake topper. It's just a cheap little plastic thing - I seem to recall having trouble even finding a cake topper back then, even though I lived in big city L.A.

When my son saw it, he said, "Did Dad used to have red hair?"

:-D