FLASH BURNOUT
, and
THE MERMAID'S MIRROR
, both young adult novels published by Houghton Mifflin Harcourt. My third novel, Project Boy Next Door is available on line through Amazon, and Barnes & Noble.
If you would like to support my local independent book store when purchasing one of my books, you can contact
Annie Bloom's Books
at (503) 246-0053 or books@annieblooms.com. Think globally, shop locally!
This blog is my online playground. I do talk about writing, but you might also find me posting photos, talking about my family, or reviewing books. I conduct a series of interviews with authors of middle and young adult novels, too. You can find those by clicking the tag on the left called "Authorial Intrusion."
I am the author of
Here is the link to the book on Goodreads-
http://www.goodreads.com/book/show/17852682-project
Being the son of a mega-famous mogul isn't all it's cracked up to be, which is why super-smart but socially awkward teen Melvin Pepper wants to try something new: anonymity. To attend a regular high school, get a normal job, meet real people. A break from the pressure and facade that come with crazy wealth and a world-renowned last name.
But Mel quickly realizes that being Mike, his alter ego, isn't as easy as he'd assumed. He gradually makes friends at work and school and becomes involved in the radio club, plus navigates the rocky waters of first crushes and first kisses. However, he discovers someone out there is on to his secret and is threatening to expose it.
And that's not all. One of Mel's new work friends is hiding a dark secret of her own, and Mel feels helpless to make things better for her. He struggles with juggling two very different identities, balancing jealous old friends and nosy new ones. Yup, Mel's in way over his head...and the only chance he has to make everything right is to be true to himself.
The book is available NOW through Amazon and Barnes & Noble.
Today I am pleased and honored to announce the release of Lisa's third novel. Project Boy Next Door was written after Flash Burnout, and before The Mermaid's Mirror. I am so grateful for the help of editor Rhonda Helms, without whom this project may never have been released. It is a blessing to see more of Lisa's hard work and creativity available for her fans. We hope you enjoy it!
Today is a bittersweet day for me. It would have been our 24th wedding anniversary.
Lisa wrote the following for her own amusement. She never posted it, but it is a peek into our home life, and another small sample of her creativity and sense of humor. Enjoy this sweet memory!
There'll be no living with her now...
Today's post is narrated by one of my dogs, DeeJay. He's been in our family for five years – we adopted him from the Humane Society. He's part Flat-Coated Retriever and part ?? … if I had to guess, I would say Border Collie, because he is very intelligent and hyper-vigilant. If he could speak, he would be able to report what anyone in the house is doing at any given time. We call him The Watcher, or Spy Dog. He is BFFs with Pepper, who joined our family about six months before Deej. We call Pepper The Flatulator, or Pepperoni, or any number of nicknames.
The following report details of unusual events in the Wolfson household.
Filed by: DeeJay (aka Dog Johnson, Deacon Jones, Double Juke, DJ)
The Woman and The Boy returned to Base Camp at approximately 1230 hours. They were dressed in loose-fitting martial arts uniforms. The woman reeked of sweat and middle age. The Boy's scent contained traces of his impending adolescence. He was eating ice cream; I observed him closely.
The Woman opted to eat lunch before her shower, and began pulling aromatic Thai food leftovers from the refrigerator; I observed her closely.
The phone rang as she placed her food in the microwave. The Man answered the phone, and said, "Sure. Here she is." He handed The Woman the phone.
"Hello," she said, and I could tell by the way she eyed the microwave that she was more interested in her lunch than the phone call. Then her posture and facial expression communicated: ALERT. She shut off the microwave.
I remained in my position on the floor, but assumed a heightened alertness, in case I needed to sound an alarm or provide protection.
The Woman's facial expression began to change. I find it difficult to describe, but I would suggest a mixture of crumpling and happiness. She stared at The Man, and he mouthed something to her, which I translated as, "You won?"
She nodded, and I observed a more severe crumpling of her features. She bent over at the waist, and grabbed the back of a chair. Sounds came from her which I could not identify. At first they were choked sobbing sounds which caused me to survey the premises for a possible intruder, but then I discerned a kind of human joy within the sounds.
The Man hugged her and The Boy entered the room. Having been informed by The Man that "Mom won the award," The Boy proceeded to hug and kiss her.
I did not overhear any comprehensible speech coming from The Woman during this episode, except for fragments which I reproduce as follows:
"I can't believe it."
"Thank you so much."
"Thank you."
"I can't talk, I'm crying."
"I'm overwhelmed."
"Thank you so much."
She is normally a human of great loquaciousness, so I was puzzled by her inability to speak. After she hung up the phone, all three of the humans began to make noise and jump around. When they commenced a group hug, my immediate superior – Pepper – bravely entered the fray. He inserted his head between the legs of the three, and they rewarded him with affection.
At this point, I felt it necessary to announce my over-stimulation, so I employed my sharpest bark. I was permitted to enter their circle, and I received my share of affection. I indicated approval by wagging my tail.
Once the stimulation ceased, The Woman began to eat her lunch; I observed her closely. She did not give her food the attention it deserved, however, and shortly thereafter stood up and paced around, then went to the sink and washed dishes. That seemed to calm her.
Apparently the woman had been warned against revealing the nature of the phone to any other humans outside of Base Camp, and I noted that this caused her enormous consternation. Finally, overcome with the need to divulge her news, she told Pepper and me. She cautioned us against telling any of our friends, "not even during Twilight Bark." I assured her with my steady gaze that she could depend upon my discretion.
The Woman's jittery energy permeated the premises for the remainder of the day. I took refuge in napping whenever possible. I witnessed her reading, writing, and watching a movie. As dinner time approached, she announced, "The Morris Award winner doesn't feel like cooking." Then she chortled.
Excellent take-out food was brought into Base Camp by The Man; I observed him closely. A bottle of champagne was opened – Ow! So loud! – and the pack leaders allowed The Boy to enjoy a half-glass of the libation.
After Pepper's and my (woefully belated) dinner and walkies, the Pack retired to bed.
At approximately 0430 hours next morning, The Woman left her bed and went downstairs. I followed, as it is my primary responsibility to ascertain her whereabouts at all times. She lay on the couch in the dark. I settled on the floor next to her.
"The Morris Award winner can't sleep," she whispered, stroking my luxuriant fur. I provided silent companionship to her until she did sleep, then I made a circuit of the premises to ensure that all was secure.
End Report.


Today I'm thankful for decent weather for gardening, and moist soil to dig. I'm thankful so many of you in the writing community appreciate all of Lisa's hard work. Enjoy your day!
Today is Shakespeare's birthday. The only reason I know that is because it is also Lisa's birthday. She would have been 49 today. I'm going to plant a tree in our yard today. Clerodendron something. They smell wonderfull when they bloom. We put a small one on the front lawn of our old house in Southeast Portland. Now it is amazing. I'm hoping for the same result here.
Current Mood:

melancholy
If the desire to give to the one who has passed on is what impels us to learn something we would not have otherwise learned, to do a mitzvah we otherwise would not have done, to go higher and further than we would have otherwise gone, then this soul lives in us. Our hands and feet, mind and heart and mouth become the hands, feet, mind, heart and mouth of the departed soul. (From Chabad.org)
I'm thankful for memories and stories. So many wonderful memories and stories in these archives. I'm thankful for my son. For having had the opportunity to spend a lifetime with my beloved Lisa. For journals, photos, digital images, external hard drives, and corrective lenses. Thankful for Lisa's friends and fans, and thankful for our dogs.


We are gathered here today to witness and celebrate the union of two separate lives. We have come to unite Neil and Lisa in marriage... to rejoice with them in this public declaration of love. It is a decision into which they do not enter lightly, but rather one which they undertake with great consideration and hope.

Neil and Lisa chose September 18 as the date for this celebration because it has special significance for them. One year ago today, Neil asked Lisa to marry him. Also on this day in 1923, Neil's mother, Elaine, was born. She would have been 65 today.

Neil and Lisa are pleased to have the presence of of friends and family on this most memorable day. Over the years, each one of you has given something of yourself into their lives. They want you to know that your love, guidance, and friendship have helped shape their lives, and your attendance today is testimony to that love and friendship.

These are the words of Kahlil Gibran, upon marriage:

You were born together, and together you shall be forevermore. You shall be together when the white wings of death scatter your days. You shall be together even in the silent memory of God. But let there be spaces in your togetherness, and let the winds of the heavens dance between you. Love one another, but make not a bond of love. Let it be a moving sea between the shores of your souls. Sing and dance together and be joyous, but let each one of you be alone... even as the strings of the lute are alone, though they quiver with the same music. Give your hearts, but not into each other's keeping. For only the hand of nature can contain your hearts. And stand together, yet not too near together. For the pillars of the temple stand apart. And the oak tree and the cypress grow not in each other's shadow.

By choosing to link your lives together in the ceremonious tradition of marriage, the two of you are telling the world that not only do you love each other, but but you wish to be recognized as a family unto yourselves. You have come together from two separate backgrounds and experiences, and you have united your families to create a new one. All of us here today join in expressing our wishes for your happiness. We wish for you a love that will forever give you pleasure and friendship... a love that continually evolves and provides energy to face the responsibilities of daily life. We wish for you a home... not a place of stone and wood, but an island of serenity in a frenzied world, a place of private joy and retreat. We wish for you a long life filled with romance and laughter.

Neil, will you have this woman to be your wife, to live together in the covenant of marriage? Will you love her, comfort her, honor and keep her, in sickness and in health; and forsaking all others, be faithful to her as long as you both shall live?

Neil: I will.

Lisa, will you have this man to be your husband, to live together in the Covenant of marriage? Will you love him, comfort him, honor and keep him, in sickness and in health; and forsaking all others, be faithful to him as long as you both shall live?

Lisa: I will.

Neil and Lisa join hands.

Neil: I, Neil, take thee, Lisa, to be my wedded wife, to have and to hold, from this day forward, for better for worse, for richer for poorer, in sickness and in health, to love and to cherish, as long as we both shall live.

LIsa: I, Lisa, take thee, Neil, to be my wedded husband, to have and to hold, from this day forward, for better for worse, for richer for poorer, in sickness and in health, to love and to cherish, as long as we both shall live.

(Neil places the ring on Lisa's finger, and says): This is my beloved and this is my friend. I give you this ring as a symbol of my enunding unending love (I was nervous, okay?). With this ring, I thee wed.

(LIsa places the ring on Neil's finger, and says): This is my beloved and this is my friend. I give you this ring as a symbol of my unending love. With this ring, I thee wed.

Dr. Kilpack:
A circle is the symbol of the sun, the earth, the universe. As circles, your rings have no beginning and no ending. Let them be symbols of unending love and commitment, an outward symbol of an inward choice. Bless those who give and those who wear them.

Lisa and Neil, you have honored us in allowing all of us to share in this special day and rite of passage. I ask for a quiet moment during which we may all silently extend our love, energy, and prayers for your future.

(Dr. Kilpack pours wine)
Into this cup is poured wine, bitter and sweet, even as life itself will pour its bitterness and sweetness into your marriage. Only in the deepest intimacy of man and woman may the bitterness of life be so blended with the sweet, that the love you share may be full and rich. Drink now, and may the cup of your life be always full and running over.

(We drink, and then I smash the glass.)

Dr. Kilpack:
And now, by the authority vested in me, I pronounce you husband and wife.
Dr. Kilpack:


www.morganvideo.com/

Love always,
Neil



Today I'm thankful for friends like Wendy at Morgan Video.
Current Mood:

touched

Current Music:

L.K.'s BFF Bono
This bit comes from her journal entry of May 22nd 1986, during her year of study at the University of Bradford, in the north of England.
I have a theory about success which comforts me a great deal. Looking back through my family's history, I can see the various trends in the women: my great grandma Wilkening was a strong, sturdy, hard working, and loving woman, but her downfall was religion. She let it rule her life. My grandma "onna" was a hard-worker who led a somewhat "fast" life (back then) by drinking, smoking, neglecting her daughter, and getting divorced, but her downfall was booze. My mom was a trend-setter by surviving her patchwork up-bringing and wanting to go to college, but her downfall was getting pregnant with me.
Now I have set the family-trend by getting a college education and traveling at a young age, but maybe that is all I will accomplish. I haven't discerned my downfall yet, but maybe I'm not destined to write books and do anything out-of-the-ordinary. Maybe that destiny belongs to my child. That thought comforts me when I fear that all my scribbling will come to nothing. I can imagine that all of us, the women in my maternal line, possess(ed) great ambition, but are premature in our desires. My mom wanted to do the kinds of things that I am doing. Maybe my child will do the things that I want to do. On and on in an "improving progression."
Lisa at the University of Bradford, "C" floor kitchen sink. Photo by Kevin Colling
Today I'm thankful for the opportunity to put something new (?) on Lisa's blog. Lisa kept scraps of paper, notebooks, note pads, journals, programs, you name it. She loved her paper. I'm thankful she kept these treasures for me to find and read, and for her many readers, fans, and friends who have written these past weeks. I read everyone's messages.


This is Neil, her husband. Many of you have probably already heard about the loss of my lovely wife of 22 years, Lisa. I have so appreciated everyone's prayers, messages, deeds, and kind words these last few weeks. They have kept me propped up, and I will continue to lean upon them.

Everyone at Portland's Hopewell House hospice was kind, and caring, and loving. The staff treated Lisa like a queen from the moment she arrived. Their focus was always to manage Lisa's pain, and she was resting comfortably at the end. Wednesday morning at 7:00, with a view of snow flakes falling into the garden, and soft piano music playing, I bid farewell to my love. My best friend.

I really appreciate the unwavering support we have received from Lisa's employer, Becker Capital. For 16 years, they have treated us like a part of their family.

There are no immediate plans for a service, but eventually I do want to gather people together for a celebration of Lisa's life.

Between her followers on Live Journal, and friends on Facebook and Twitter, I am truly moved by the number of people Lisa touched.

Many of you have been asking about ways to help. One of Lisa's wishes is for our son Nate to attend college. To help ensure that dream comes true, a trust fund has been set up to provide for Nathan's college education. You can donate by sending a check made out to the Nathan Wolfson Trust to:

Becker Capital Management, Inc.
Attn: Sharon Gueck/John Becker
1211 S.W. Fifth Avenue, Suite 2185
Portland, OR 97204

Donors will be sent acknowledgement letters.

Should anyone have questions, please contact Sharon Gueck at sgueck@beckercap.com or John Becker at jbecker@beckercap.com.

This blog has had so many readers. I would love it to continue and live on with guest posts from other authors. Look for more information about this in a future post.
Dear friends and fans of Lisa –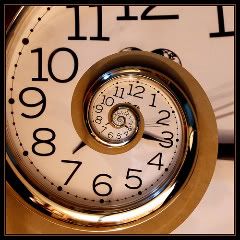 I have friends who lost their daughter the day she was born.
I have a great-aunt who turns 100 next month.
We arrive in this life not knowing the length or shape of our future … but sometimes we find out.
My lifespan is going to fall squarely in the middle. I was recently diagnosed with stage IV pancreatic cancer. It has metastasized to my liver.
I've tried to write this blog post in my head several times, and it never sounds right. So please … forgive the blunt words. I was going to attempt eloquence, but I can't find any.
I've been lucky for twenty years. I was diagnosed with breast cancer at age 27, and I didn't expect to make it to 32. But I did, and once I passed that five-year mark … I started to think I was going to live. At age 34, I had my beautiful son. Two years ago, my dream of being a published author came true. And during these twenty years, my beloved has been by my side. We rode the marriage roller coaster together, sometimes laughing and sometimes screaming.
So lucky.
I'm not angry about the diagnosis. How can I feel angry when I had this gift of time? I'm not even afraid of dying. We all die, and I made my peace with that a long time ago.
I'm just sad.
Why
does my husband have to go through this again?
And devastated. I would step in front of my son to take a bullet for him. But now I feel like the one pulling the trigger.
I had lots of travel plans and writing plans. More trips to Europe … more visits to sunny beaches … more books to write. I get at least one email a day asking me why I ended
The Mermaid's Mirror
the way I did. A sequel is first on my list of projects.
But overnight, illness has become my full-time job. I have a "PICC" line inserted in my vein which is used to deliver IV nutrition directly into my body. I've had challenges eating, and this way I'm getting nutrition while I try to eat and drink regular food. But it requires a lot of careful, sterile work – overnight, my husband has become a caretaker. There are visiting nurses, and calls from pharmacy techs and dietitians, and prescriptions to manage, and general overwhelmed-ness.
On the
love
side, if the sheer number of prayers, good wishes, love, hope, flowers, meals, gifts, and letters could create a miraculous recovery, I would be healed. I haven't even been able to thank everyone properly yet.
On the medical side, I joined a study for an experimental drug (although I ended up in the control group, which gets standard treatment). I had my first chemo treatment yesterday. Feeling okay so far.
I knew this would be a tough road, but I didn't expect some of the obstacles … I can barely walk anymore. Some weird, rare side effect of the illness has caused swelling and painful lesions on my feet and lower legs. We're trying to get it under control with pain meds, but it's a process. Just like The Little Mermaid, each step I take is like walking on knives. I had to arrive for my first treatment yesterday in a wheelchair.
My fingers are getting sore and swollen, too. Typing this entry has been not just a mental challenge, but a physical one. So please forgive me if I don't respond to comments.
Well.
That's it for now, friends.
Love,
Lisa